It's time to put 2020 behind us and start this year off fresh! We don't know what lies ahead but what we do know is we need to MOVE!
What's #MoveToImprove?
#MoveToImprove means moving to improve your health (both mental and physical), working on your fitness goals, and just getting up and taking that first step to better your overall wellbeing. Whether your health and fitness resolution is to lift more weight, exercise more frequently, lose weight, gain weight or just get off the couch, you have to MOVE to IMPROVE! Our friendly staff and loyal members at Worldfitnesshub are here for you the whole way! Take the plunge, and take that first step towards a happier and healthier YOU!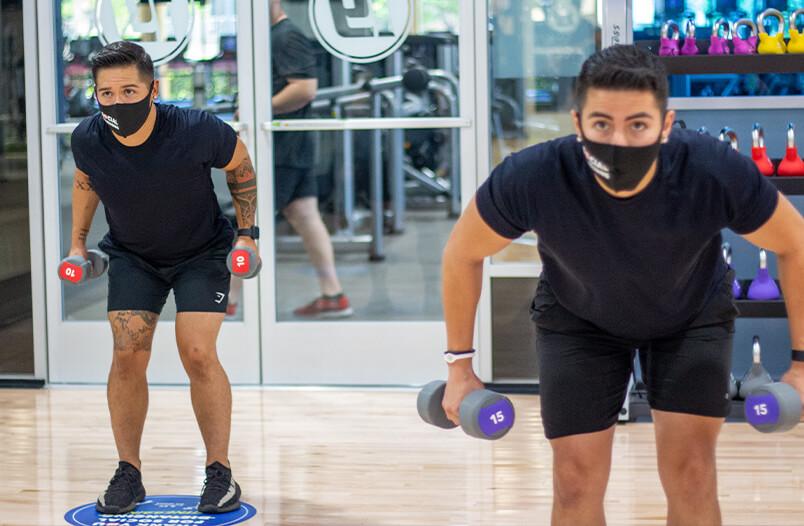 What if my local Worldfitnesshub is closed?
If your local Worldfitnesshub location is closed and there are no open nearby locations you can still MOVE to Improve in 3 different ways!
Try Virtual Fitness Classes

That's right you can access

FREE

on-demand fitness classes any time any where
on our IGTV channel on Instagram!
Just tap any class and follow along. Click here to start your workout.

Stay Connected

Subscribe to our Youtube channel and watch some for our motivational & how-to videos to get you through the week!

Fight for Fitness


We will always believe FITNESS IS ESSENTIAL! At Worldfitnesshub we were focused on our members' health long before Covid-19 and we will be here long after the virus is gone doing the very same thing. We have done our best to be available to our members through the pandemic. The side effects of the quarantine like isolation and inactivity are contributing to other major health crises. Obesity, depression, alcoholism, mental health crisis, etc. are all up substantially over previous years. That is tragic and we want to help. That is why we are fighting for YOU! Worldfitnesshub is partnered with the California Fitness Alliance and the Medical Fitness Association to reclassify gyms and fitness centers as "essential" – which they are!
As a member of the California Fitness Alliance, we are working with the California government to reclassify fitness as "essential" so closures like this won't happen in the future. We are also fighting for a faster, safer reopening plan backed by science and data.
 You can join the fight too! Click this link or the "Advocate" button below and let's #MovetoImprove!