Hello Worldfitnesshub Sylmar members!
We hope you are doing well! We have great news, Worldfitnesshub Sylmar will be reopening this Saturday, February 13th at 8am. 
We initially closed our doors as part of the county and state mandates to do so due to Covid. Over the last few months many counties in California have been allowed to reopen indoor fitness services, unfortunately Los Angeles County is not one of them.
However, Worldfitnesshub is an integral part of the communities of Sylmar and we plan on continuing to serve our community for many more years to come. We miss our members. We miss our staff. Now more than ever we need the positive physical and mental health benefits of exercise and community. We have made the decision to reopen your Worldfitnesshub gym.
Safety and Cleanliness Protocols
We currently have over 15 locations open and operating in California that have proven our safety and cleanliness protocols are effective. To keep everyone safe, we've formulated a plan and taken the steps to exceed all requirements for safety and cleanliness. To give everyone even more peace of mind, we are going above and beyond your standard cleaning services. Worldfitnesshub Sylmar will be certified by StoneWright Biotech Services for cleanliness prior to reopening and monitored for 90 days. This service will control and prevent the most comprehensive issues relating to infectious diseases, bacteria and fungi. Stonewright BioTech Services is an infectious disease control company, who use a proprietary EPA registered cleaning solutions to kill up to 99.99% of infectious diseases, fungi (mold and mildew) and bacteria, killing all pathogens at the source.
We are also working with the Medical Fitness Association who is working on our behalf with each county's health department to review and ensure our safety protocols are as effective as possible.
Our goal is for you to enjoy your workout with confidence knowing all safety measures are being taken! Please remember all changes are temporary and subject to change. We'll get through this together. Click here to see our "above and beyond" safety and cleanliness plan.
Please note: Masks will be required AT ALL TIMES, including exercise. We are enforcing this policy strictly… no mask, no entry. We want to ensure everyone that we are a Gym Built SAFE for YOU.
And don't worry, if you do not feel comfortable working out, we are offering a free membership freeze until April. To freeze your account just give Worldfitnesshub Sylmar a call or stop by when we open on February 13th. Please click here for the most recent update to our membership freeze policy.
Reopening Billing Information:
Your first month after we reopen will be free. Monthly billing will not start until March 15th, 2021. Personal training billing (if applicable) will resume on March 1st.
Your annual fee will be pushed back 7 months to reflect the amount of time Worldfitnesshub Sylmar was closed. For example, if your annual fee was supposed to be billed in December 2020, it was not billed during the closure. It will now be billed in July 2021.
Please click here for our complete reopening billing FAQ. If you have any other questions regarding billing please give us a call or visit us in person after we reopen on Saturday.
Going Above And Beyond For Our Members:
In addition, know that we are fighting for YOU! Worldfitnesshub is a partner in the California Fitness Alliance working with the California government to reclassify gyms and fitness centers as "essential" – which they are! This will help ensure that any closure like the ones that happened this year won't happen in the future. We are also fighting for a faster, safer reopening plan backed by science and data for all gyms in California.
We are proud to provide our members the highest value fitness experience in Sylmar and only plan on improving and growing! We are a gym built for YOU!
Hours of operation will be temporarily modified when we reopen. 
Reopening Day, Saturday, February 13th: 8:00 AM–5:00 PM
Hours moving forward:
Monday – Thursday: 5:00 AM–10:00 PM
Friday: 5:00 AM–9:00 PM
Saturday – Sunday: 7:00 AM–5:00 PM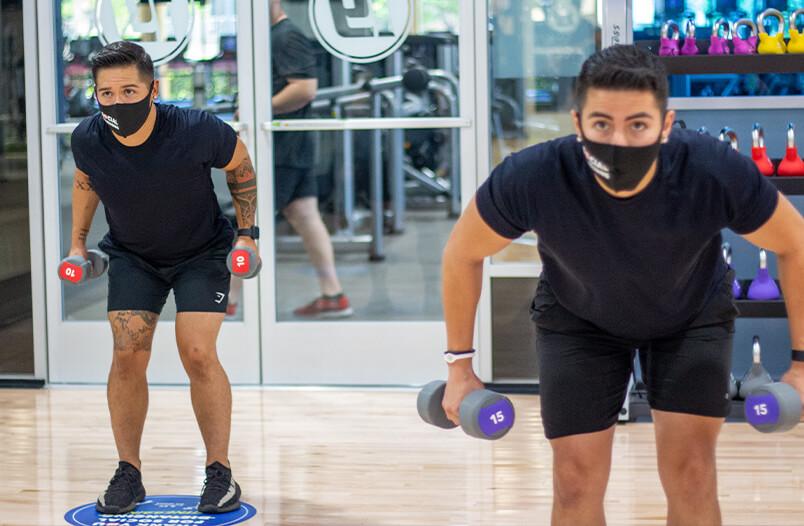 Group fitness classes
will resume on March 15th, 2021